We'll embark on our 10-Day Gentle Reset Challenge shortly, presented with support from our friends at Ricola.  Not signed up yet? It's not too late! Register for free here, and then join us from November 12-21, 2021 on the mat.
Many of you have already messaged us to get the shopping list for Insiya's 'planti-ful' breakfast recipes! The wait is over. Here's what you'll need:
Fruits:
Apples: 6
Avocados: 2
Bananas: 2
Berries: 1 cup (Fresh or frozen)
Papaya: 1 (Ripe, do test. The fruit should not be hard, the flesh should be anywhere from a yellow to orange).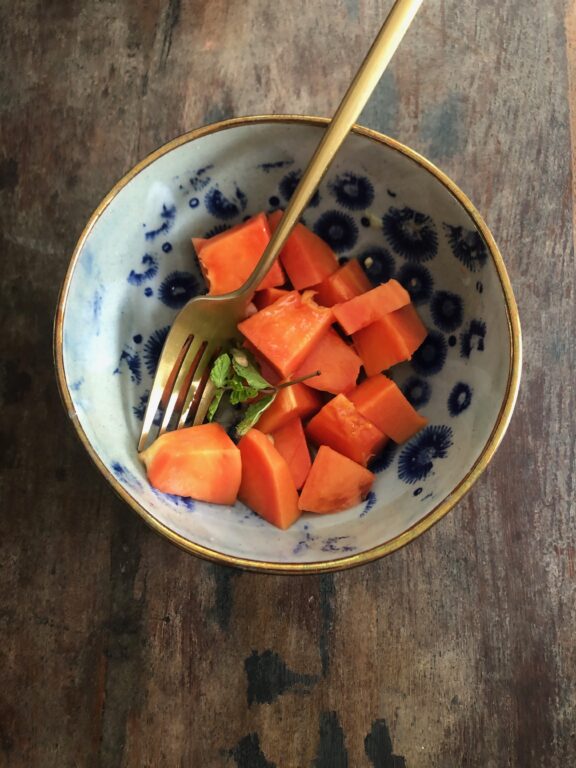 Veggies:
Baby Spinach or Baby Kale: 1/2 cup
Carrots: 2
Celery: 1 stick
Cucumber: 1
Fennel: 1 bulb + fronds
Lemon: 2-3
Lime: 1-2
Onions: 2
Radish: 1-2
Herbs: Cilantro: 1/2 bunch
Fresh ginger root: 2"
Garlic: 6-8 cloves
Mint: A small bunch
Thyme: A few sprigs
Rosemary: A few sprigs
Fresh turmeric root: 1" (optional, can substitute with dry turmeric powder).
Spices:
Bay leaves: 2-3
Cardamom Powder: 1 small jar
Cinnamon: 1 small jar
Cloves: 3
Cumin Seeds: 1 small jar
Fennel Seeds: 1 small jar
Peppercorns: A handful
Turmeric: 1 small jar
Vanilla bean paste or small bottle of extract
Salts:
Sea salt or himalayan pink salt.
Milks:
Almond Milk or Cashew Milk (unsweetened): 1 carton, or homemade approximately 4 cups.
Coconut Milk: 1 Can full fat coconut milk (not light).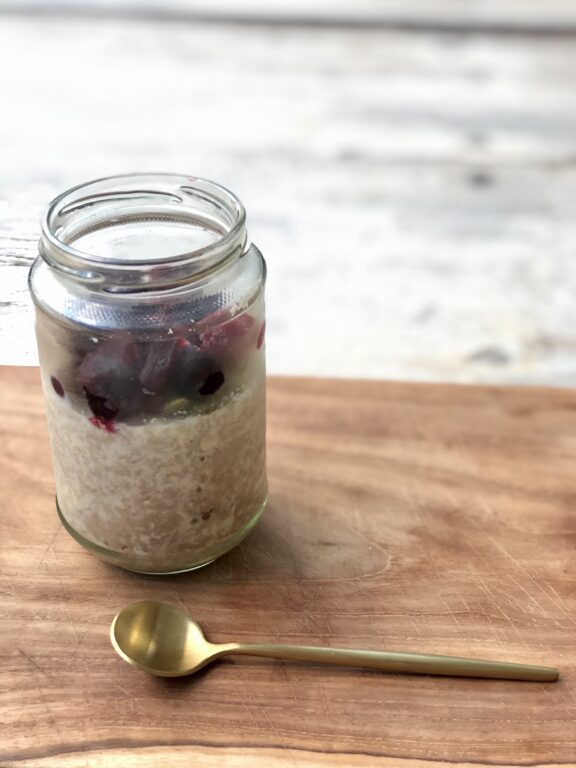 Grains:
Flours:
Oils:
Coconut Oil: 250 g
EVOO: Extra Virgin Olive Oil: 250 g
Nuts & Seeds:
Almonds: ¼ cup toasted in just a little bit of coconut oil
Cashews: ¼ cup toasted in just a little bit of coconut oil
Chia Seeds: 1 cup
Hemp Seeds: 1 tbsp
Walnuts: ¼ cup toasted in just a little bit of coconut oil
Pistachios in just a little bit of coconut oil
Sweetener: Maple Syrup Coconut Sugar
Other Ingredients:
Baking Powder: 1 tsp
Coconut Water: 1 cup (optional)
Coconut Yoghurt: 1/2 cup (optional)
---